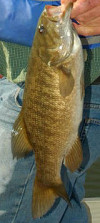 A new Bassmaster chapter is starting in London, Ontario, Canada – Forest City Bassmasters.
Club activities will include hosting a number of fishing tournaments, guest speakers and events, and conservation activities. Their focus is on fun, friendship, learning and friendly competition.
Fishing tournaments will focus on bass when in season and other species such as pike or walleye before bass season opens.
For more information check out their website at www.forestcitybassmasters.com.