After too long of a hiatus, we had another great year at Jimmy's Double D Fishing Trip, version IX on Lake Nipissing with a 5 day, 4 night stay for 19 participants at Nipissing Lodge, a short boat ride from Wade's Landing. As always, the food, accommodations and fellowship was excellent. The executive committee and all of the participants want to thank Tim, Fran, Jacklin, Theresa and Meghan at Nipissing Lodge for all of their help during the trip – a better group of hosts you will not find! While pike and bass were a little tougher to find this year, the walleye fishing was off the charts for numbers caught. This angler for one was suffering from sore elbows and shoulders from the incredible numbers of walleye hauled in!
Catch, measure and photograph, and release tournaments were held over four days in each of three categories: walleye, pike/muskie and bass (using total length of each participants top three fish in each category). The entire group would like to thank the various sponsors who provided a pile of prizes for the tournaments.  Congrats to this year's overall champion, Doug Biesinger! Looking forward to JDDX, next June 21 to 25th.
Huge Thank You to Our Sponsors!!
Kraemer Concrete
Meyer Construction Management Corp
Cooper Standard
Unifor Local 4451
Whalers
Turner Plumbing and Heating
Delta Faucet
Stratford Motor Products – GMC
AGI/Mitchell Mill Systems
West Wawanosh Mutual Insurance Company
Lift Solutions
Stratford Metal Products
SteelTats
Arcadian Projects,
Automated Engineering Technologies Ltd.
Stratford Future Driving School
"Steve-O" Mike Cane
The Scientific Fisherman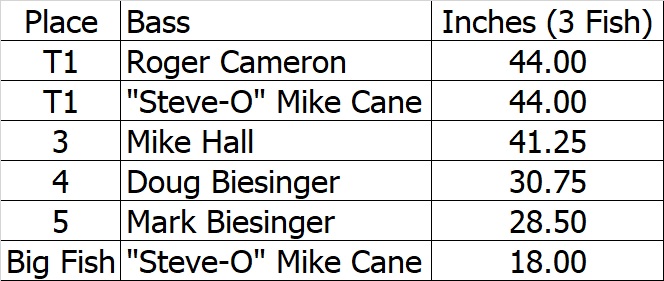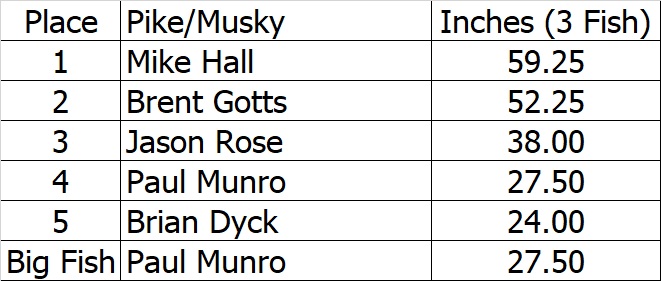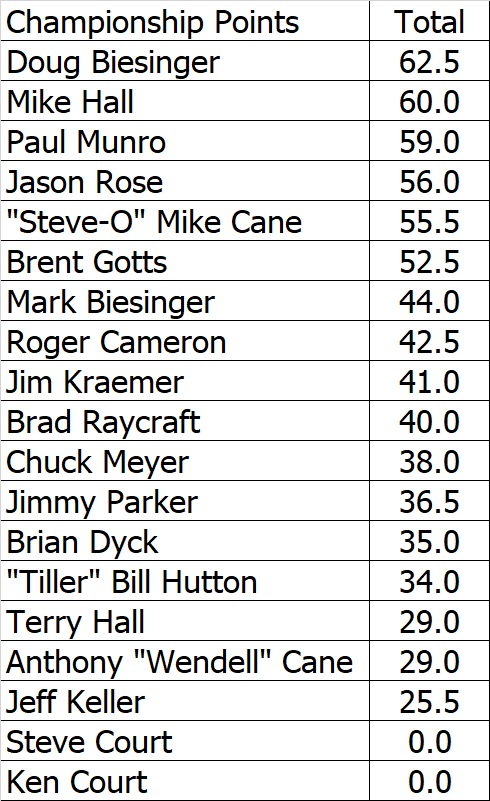 Honorable mention to our big sheephead winner Brad Raycraft, with a 26.25 inch line wreaking brute!